Vertical Multistage Openwell Pumpsets (EAVM_EAVMJ)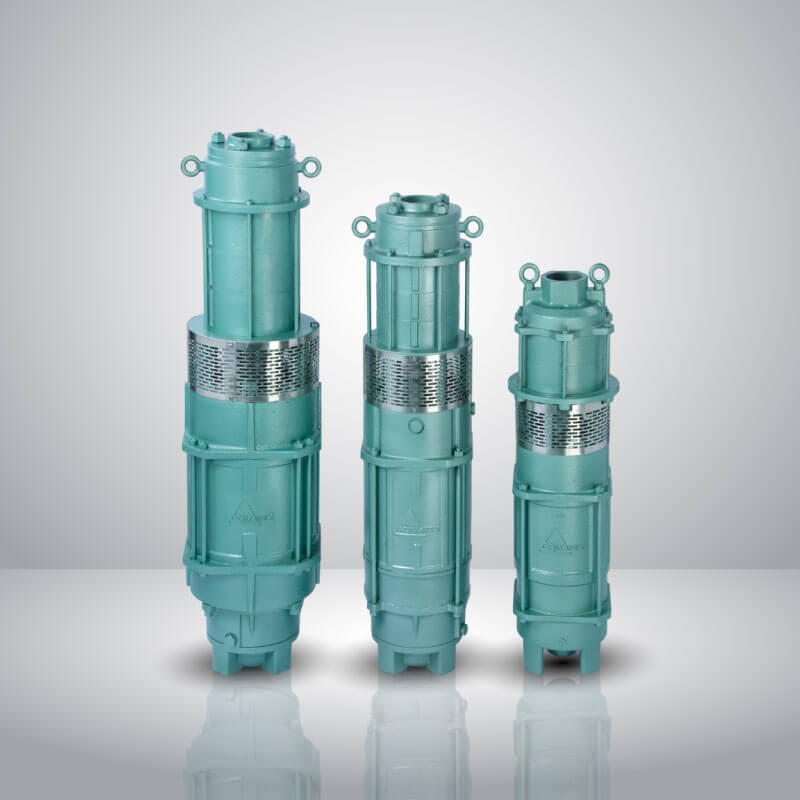 Vertical Multistage Openwell Pumpsets (EAVM_EAVMJ)
AQUAGROUP'S"AQUATEX"Vertical Open-well Submersible pumpsets are easy to install noise free, efficient and require minimum maintenance. A wide range of pumps are available to meet diverse operation requirements.
Applications
Deep or shallow openwell pumping.
River and canal lift irrigation pumping.
Irrigation systems for Agriculture including Drip and Sprinkler systems.
Pressure Boosting applications.
Public water supply to large residence areas and multi storied apartments.
Water supply to commercial establishments like Hotels, Lodges and Hospitals.
Dewatering of mines.
Industrial water supply and transfer.