Solar PV Water Pumping Systems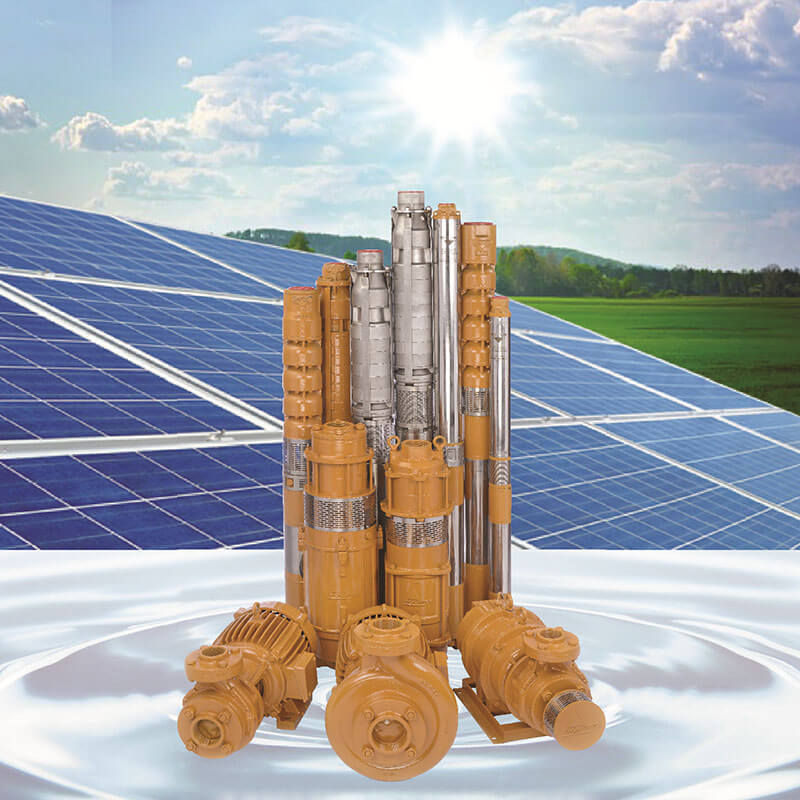 Solar PV Water Pumping Systems
"AQUATEX" Solar Pumping Systems are energy efficient, easy to install, and require minimum maintenance. These systems are ideal when grid electricity is not available. These systems are MNRE certified.
Applications
Photovoltaic Array
Water extraction from all size of bores, open-wells.
Irrigation systems for Agriculture including Drip and Sprinkler systems.
Pressure boosting applications.
Domestic water supply to large residences and multi storied apartments.
Water supply to commercial establishments like Hotels, Lodges and Hospitals.
Dewatering of mines.
Industrial water supply.