75 mm (3″) Submersible Pumpset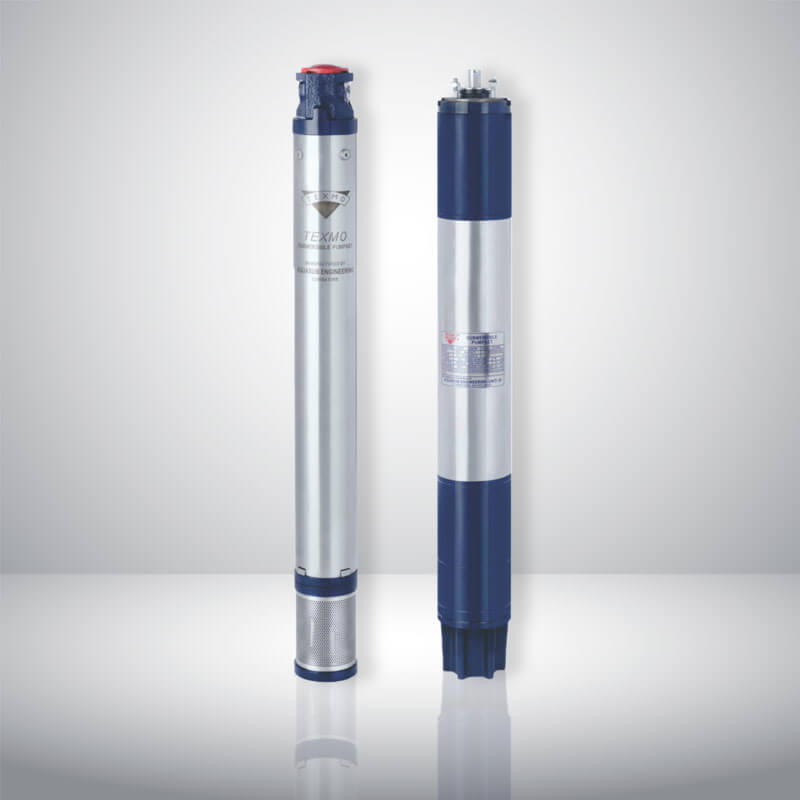 75 mm (3″) Submersible Pumpset
AQUAGROUP'S "TEXMO" 3″ SUBMERSIBLE PUMPSETS are easy to install, noise free, efficient and require minimum maintenance. A wide range of pumps are available to meet diverse operating requirements. Motors are water lubricated and feature robust thrust bearings. Good quality materials are used to obtain long life and provide easy service.
Applications
Water extraction from bores of diameter 3″ (80mm) and above.
Water supply to commercial establishments like Hotels, Lodges and Hospitals.
Domestic water supply to large residential and multi-storied apartments.
Garden irrigation including Drip & Sprinkler systems.
Pressure boosting applications.